Located in Southeast Asia, Singapore is a sovereign island city-state located below Malaysia. It is home to a multicultural population and the country is made up of a rich blend of Chinese, Malay, Indian and Western influences.
Modern Singapore was founded in the 19th century and became part of the British empire as a colonial trading post. The nation gained independence from the British in 1963 and became a democratic nation in 1965. Within a short span of 55 years, Singapore grew into a modern, safe, and clean garden city with a vibrant culture.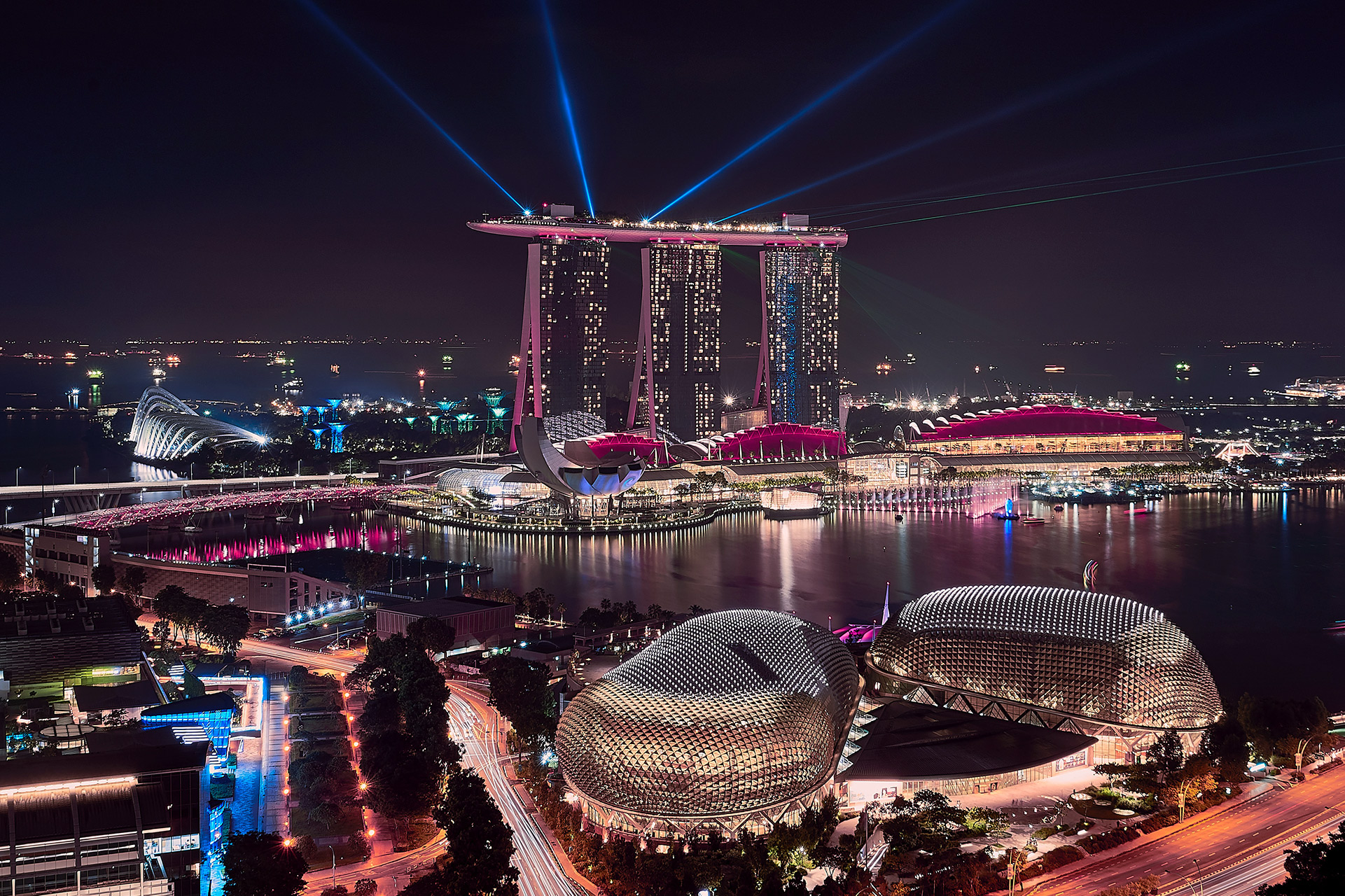 WEATHER
Singapore has a tropical climate that is hot and humid throughout the year. Temperatures usually reach around 31°C (88°F) during the day. Rain is a frequent occurrence in Singapore so be prepared for the occasional brief and torrential rainfall.
CURRENCY
Singapore's official currency is the Singapore Dollar (SGD). Foreign currency exchange services are available at Singapore Changi Airport when you arrive. Most places in Singapore will also accept credit and debit card payments.
LANGUAGE
Most Singaporeans are able to converse in English fluently and English is spoken at many places. Singaporeans also speak in other languages as well—such as Mandarin Chinese, Malay, or Tamil.
WATER
Tap water is safe for drinking in Singapore. You can also purchase bottled water easily in Singapore.
POWER PLUGS
The standard electrical current used in Singapore is 220-240 volts AC (50 cycles) and the three square pronged power plugs are used here.
PRAYER FACILITIES
Singapore is a Muslim-friendly destination with prayer facilities available at major places. Mosques are also conveniently located around the city.
USEFUL NUMBERS
Police: 999
Ambulance and Fire Brigade: 995